Lifeline Dispatcher
Connecting the dots
---
The browser driven dispatcher is the hub around which all other functionality revolves. Clearly visible at a glance: the dispatcher displays all users and groups of users, together with their current status. It successfully links individuals and groups, allows control over alerts and accessories, which in turn guarantee that success of the operation whatever it might be.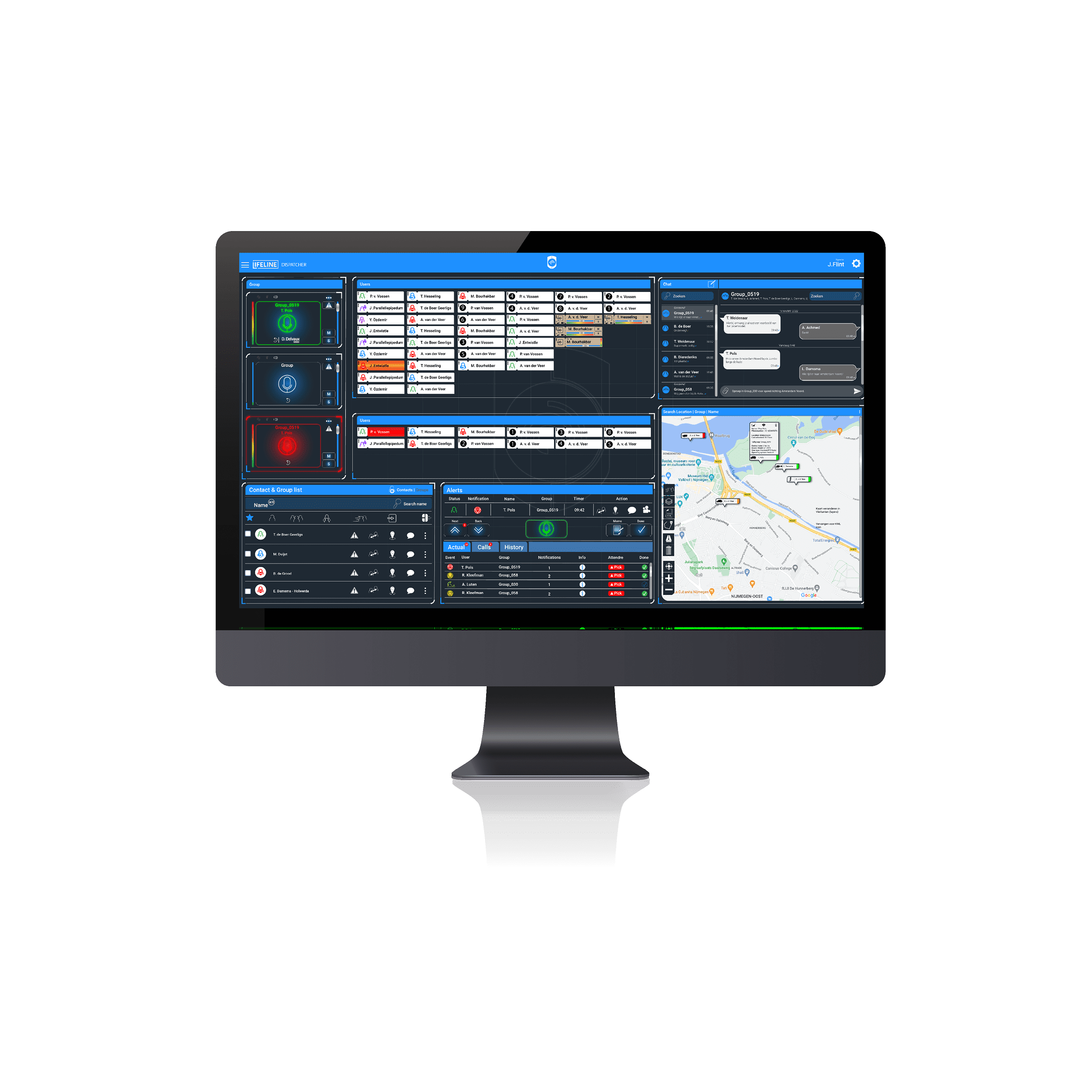 Multi group interaction
Follow users' location in real time
Alarm management
Call requests
Pre-emption
Notifications
Search function
Dragging and dropping of groups
Scalable windows for optimum display
Adding of users to groups
Linking and moving of talk groups
Assignment of external users
Initiation of alert tones
Management tool
Simple online management tool for configuration of Lifeline
The browser-operated management tool is used to create users and their core data, to configure talk groups and priorities and to generate system reports.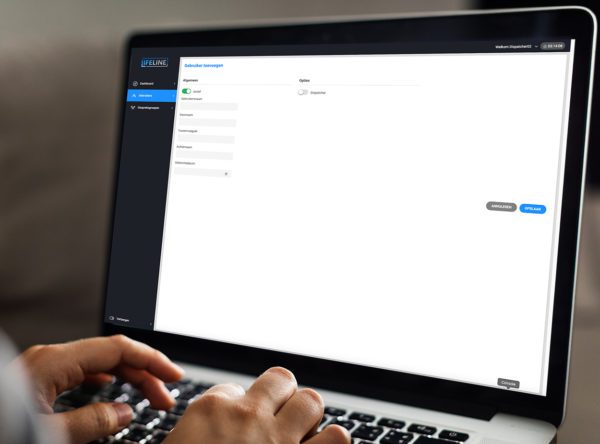 On-premise Server
Lifeline peut être intégré dans votre propre réseau privé. Dans ce cas, l'hébergement se fera sur vos propres serveurs, avec une flexibilité et un contrôle total sur vos données. Il y a une charge unique pour le logiciel de serveur sur place.